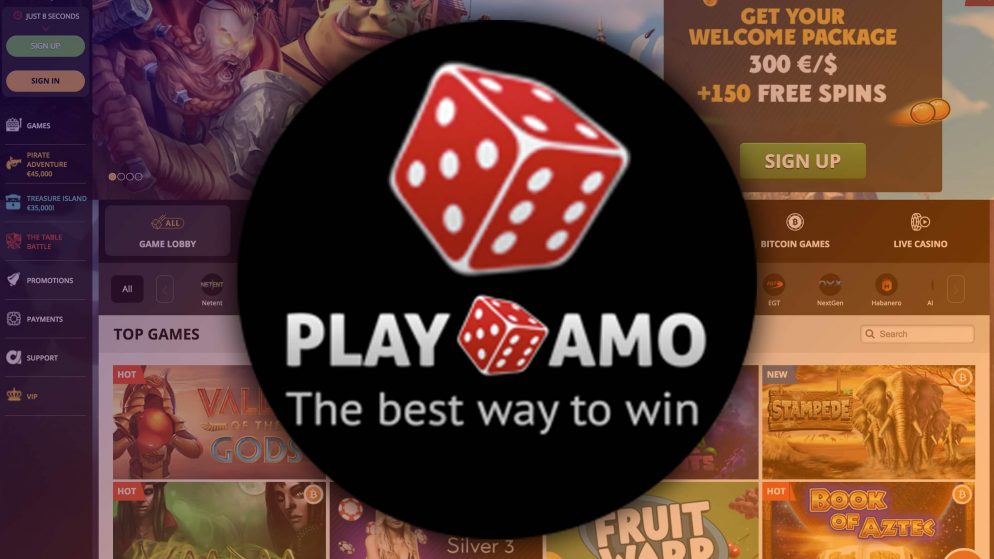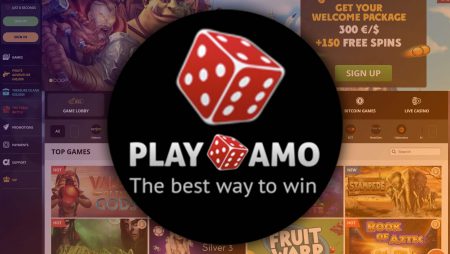 The word 'Promotions' with relation to slots is mostly associated with the free spins granted by the casino. Currently, for the Australian players in the PlayAmo online casino, various free spin options are on the platter, albeit mostly in combination with some other categories of rewards. For instance, if you are a new player, you can avail of a bonus, which will also give you some free spins in combination with it. Thus, it is necessary to understand that PlayAmo free spins mostly come as a combination offer, except, perhaps, the 'Monday Free Spins' offer. Let us see all the free spin possibilities of PlayAmo casino and other promotions.
This is perhaps the only exclusive free spins offer for the Australian players in PlayAmo casino. It is an independent promotion that can't be combined with any other offers or bonuses. As the name suggests, every Monday, this offer is awaiting you at the casino. Just by making a deposit of any amount, you become eligible for the 100 free spins. It gets credited in your name automatically when the deposit is made. You may utilize the amount to play in either Gold Canyon or Arcane Reel Chaos slots. Since this offer is based on your depositing amount, it cannot be considered a PlayAmo free spins no deposit type offer. Now, let us check what other free spin offers and rewards are available.

This is not an exclusive offer for free spins. Instead, it is mainly a bonus offer, which will have the free spins option on the side. Moreover, you must be a new player to avail the benefit, as it is given for the first-ever deposit by a new user. This bonus offers double the amount of deposit as reward, with a limit at AU$500. You get 100 PlayAmo free spins in line with this offer, and you can utilize them all at the Lucky Lady's Clover slot.

Another deposit match bonus, this one is for those who have made the first deposit earlier. In this offer, 50% of the deposit is returned as bonus. So, if you are a new player, then you have a chance to try both and avail both offers. When you get the bonus, you also get the free spins. In this case, it is 50 in number, which may be used to play at the slot called Lucky Blue.

On Fridays, players get 50% of their deposit as bonus, with a limit of AU$250. When the reward is activated, you also activate the free spins, which, in this case is 100.
PlayAmo Free Spin codes
Strictly speaking, there is no such thing as PlayAmo free spin codes as we saw in the discussion so far. It would perhaps be more accurate to call the codes as PlayAmo free spins bonus code as the codes are meant to unlock bonuses. The only source from which you can get the free spins promo at Playamo is through the third-party affiliate website. Such partners of Playamo award the free spins (commonly it's a standard offer of 25 FS) for a commission from the casino for the new clientele. So, It's possible to find some lucrative free spins offers on the Web, which you can get by registering through the affiliate link.
Here are the codes that you need to insert in the corresponding tab to get awarded the bonuses we've just discussed:
Monday Free Spins – 100 free spins – (No code)
In this, no code is present, and spins are available without combing with bonus. Only you need to make a deposit.
First Deposit Bonus – 100 free spins – FIRSTDEP
When you make a deposit, you need to mention the code after pressing the button marked as 'I've got a bonus code'. You will thereafter get free spins in five instalments of 20 spins each.
Second Deposit Bonus – 50 free spins – SECONDDEP
You must enter the code by pressing the button marked 'I've got a bonus code' to avail the free spins.
Friday Reload – 100 free spins – RELOAD
By pressing the button marked 'I've got a bonus code,' you can feed in the code to receive your reward. You will be given 50 spins each on two consecutive days
If you combine the benefits of the first deposit with that of second deposit, in effect, you will be getting the PlayAmo 150 free spins together with the maximum bonus money reaching up to AUD1500.
Conclusion
The exclusive free spin offers from PlayAmo are not usually available for the players in Australia. At the same time, it is not absent altogether either. Instead, they appear in combination with certain other offers such as bonuses. The only free spin bonus available for Australians in PlayAmo which could be considered an independent offer is that of Monday Free Spins. However, even that free offer cannot be considered a no-deposit free spins bonus as all free money and extra spins are awarded upon making a deposit with real money. Thus the expression 'free' spins becomes tricky.